STANDARD CLASSICAL
ARABIC -FEATURES-



(I)
STANDARD CLASSICAL
ARABIC COURSE

(II)
STANDARD CLASSICAL
ARABIC LEXICAL

(III)
STANDARD CLASSICAL
ARABIC READER





EASTERN / LEVANTINE COLLOQUIAL ARABIC

NORTH AFRCIAN COLLOQUIAL ARABIC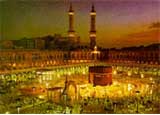 LISTEN TO ARAB RADIO

READ AL-JAZEERA



Terms and Conditions
These are the terms that govern the relationship between the Service Provider (Middle East International Services) and the Subscriber to the Arabic Course on Dalilusa.com.
The course is on-line, designed specifically for English speaking participants.
The course is provided per the description in the Introductory material.
The course does not guarantee fluency in Arabic.
Registering for a course is considered a commitment to participate in and purchase the course.
To subscribe to an online course using this online form, you must have a PayPal account or create a new PayPal account. If you do not wish to create a PayPal account, you may make your payment via Western Union or Money Gram by contacting us.
After the Subscription form is processed and payment is cleared, the course will be activated.
As soon as #6 is completed, the Password and the Username will be activated.
The activation date is the start time of the course.
There is no refund after the subscription is received.
The course is for the personal use of the subscriber. Providing your Username and the Password for a third party constitutes a breach of this agreement.
The material of this course is protected by the copyright regulation. The subscriber can print the content for personal use. Distributing the material to others is a violation of this agreement.
Extension of the time assigned for the course is available per the extension clause in the Introductory material.
The Service Provider is committed to maintain the site, keep the Arabic Course functional, and maintain the monthly office hours for participants
The Service Provider is entitled to void and cancel the subscription when and if any item of this contract is breached. Cancellation of a subscription is also a cancellation of refund.
Any dispute between the parties must be resolved with the American Arbitration Association in Seattle, Washington. The decision of the AAA is final and both parties must abide by it.
Confirming the acceptance of these terms is an actual signing of a contract.
Commerce

Higher education

Language Services
Resource Center

Almusaafer

Arabic Course

Contact Us
Phone (206) 295-4784
West University Center 4500 Ninth Avenue NE Suite 300 Seattle, WA 98105 USA

Copyright © 2019 Middle East International Services. All rights reserved.