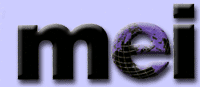 A professional translation, interpretation group in Arabic, Turkish, Hebrew and Farsi designed for Legal and commercial needs of US companies, law firms, governmental institutions and courts. Established in 1978 to perform the following services.
Translations
Interpretation
Arabic typesetting, layout and design
Media Production
Website Localization
Web design in Middle Eastern Languages
Voice Over
Tele-conferencing (Middle Eastern Languages-English)
OFFICIAL DOCUMENT TRANSLATION
Accurate, Professional and Pleasant to the eye.
Certified and Legally accepted.
Never had a returned document from any client since start in 1978.
Why shop around for unmatched excellence?
"Quality is never an accident; it is always the result of high intention, sincere effort, intelligent direction and skillful execution;
it represents the wise choice of many alternatives"

William A. Foster
Commerce

Higher education

Language Services
Resource Center

Almusaafer

Arabic Course

Contact Us
Phone (206) 295-4784
West University Center 4500 Ninth Avenue NE Suite 300 Seattle, WA 98105 USA

Copyright © 2010 Middle East International Services. All rights reserved.